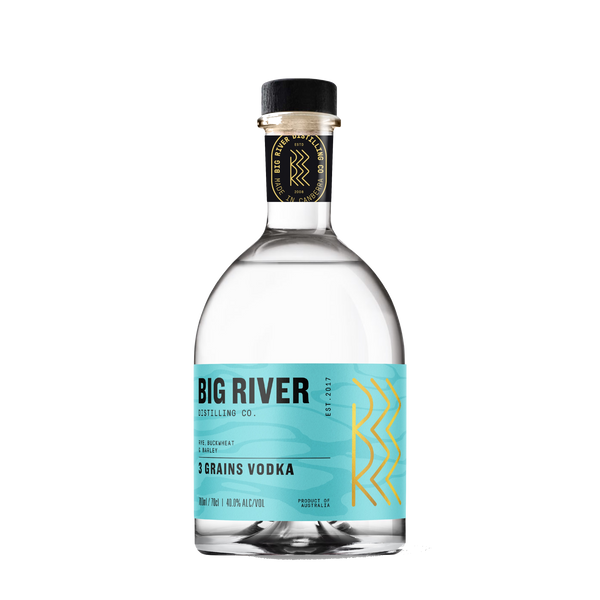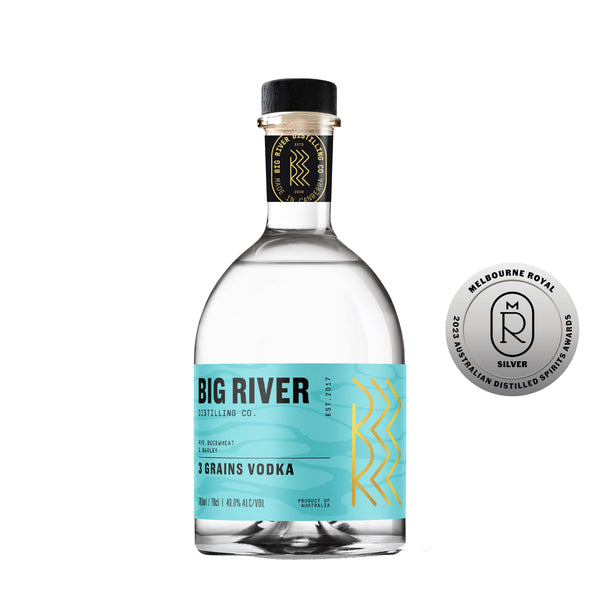 3 GRAINS VODKA
Made in a similar fashion to a distilled gin, ultra-pure neutral spirit is re-distilled in the presence of 3 grains, rye, buckwheat and barley.  The grains sit in the still's copper botanical basket helping keep the smoky aromas that derive from them in check.
The result is a novel flavoured vodka with grainy, smoky and nutty flavours at first followed by a faint shaved-chocolate character from the buckwheat.  The palate is smooth initially, with a spicy mid-palate due to the rye and the spirit in combination, finishing with a rounded, slightly viscous mouthfeel and clean aftertaste.

700 ml    40.0% ABV
Shipping Information
Shipping and Delivery
1. If we accept an Order from you and payment has been made, we will dispatch the Goods ordered in a timely manner using Australian based delivery companies. 
2. Deliveries can only be made to Australian addresses excluding Australian based PO Boxes.
3. Some Australian based delivery companies allow you to stipulate specific point-of-delivery instructions. If this option is selected, you bear all risk that this delivery option entails.
4. We will use reasonable endeavours to ensure the Goods are dispatched to you so that you may receive the Goods on or around the expected delivery date.
5. We do not guarantee that Goods will be delivered to you, or that services will be provided, by any expected delivery date published on our Website, or notified to you when your Order is accepted. To the full extent permitted by law, you release us and our employees, agents and subcontractors from any liability arising from delivery of the Goods after any such expected delivery date.
6. In addition to clause 1.5 above, we are not liable for any failure to deliver or delay in delivery of Goods that is caused by:
a. factors beyond our reasonable control (such as delays caused by the delivery company); or
b. you providing incorrect, out-of-date, or non-existent delivery address details. 
7. Goods can only be delivered to persons over the age of 18. We may request evidence of proof of age before delivery of Goods.
Returns Policy
1. We will comply with your rights under the Australian Consumer Law. Under the Australian Consumer Law you are entitled to a refund or to have the Goods replaced if the Goods fail to be of acceptable quality and the failure does not amount to a major failure.
2. To request a refund or exchange you must:
a. show your receipt or proof of purchase;
b. return the Goods in the same condition as they were purchased at your expense, or have a liquid depletion level consistent with an amount removed that would allow a sample evaluation of the Goods (not more than 30ml removed);
3. provide us with information regarding the reason for return (which must be a reason contemplated by this Delivery & Returns Policy); and
make the request for a refund or exchange within 5 days of receiving the Goods.
Refunds for credit cards are made only to the credit card that was used in the Order.