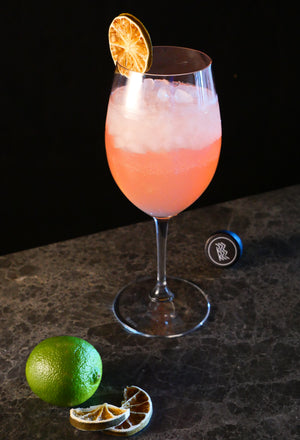 'Pink Gin Fizz'
Ingredients
• 45ml Big River Pink Gin
• 15ml rhubarb liqueur
• 3 dashes of orange bitters
• grapefruit soda
• ice
• lime wedge to garnish
Method
Build the drink over ice in a tall glass or large wine glass, then top up with ice cold grapefruit soda. A summer favourite!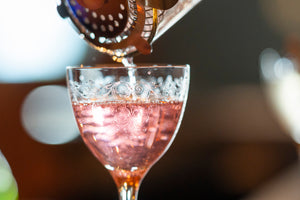 'Pink Martini'
Ingredients
• 50ml Big River Pink Gin
• 15ml vermouth
• 3ml rose water
• 5ml Agave syrup (or simple)
• ice
• strawberry or flower garnish
Method
Shake with plenty of ice and strain into a chilled martini glass. Garnish with slices of ripe strawberry or edible flowers.